THE GOLD MINE
Outside Photos
The location of the Gold Mine was in the heart of 7-Mile Beach in the Cayman Islands from 1989 to 2000.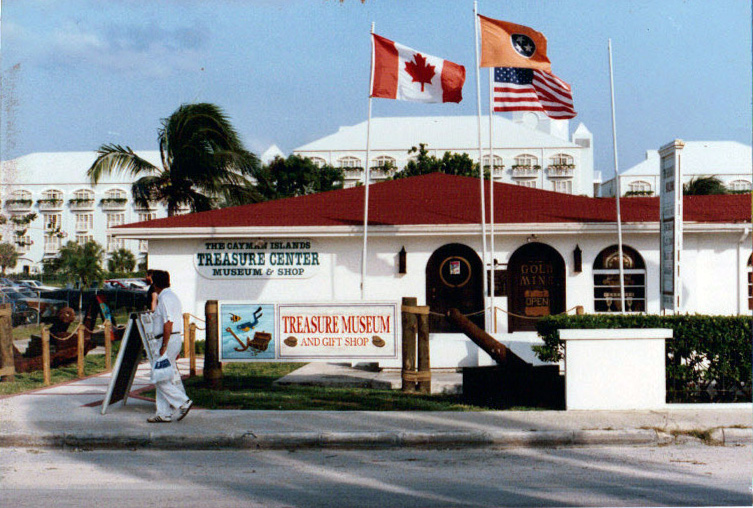 The Gold Mine entrance is to the right of the Treasure Museum entrance in the Georgetown Building, with the Hyatt Hotel behind.
Seven flags from various countries or States were raised each morning by the Gold Mine staff..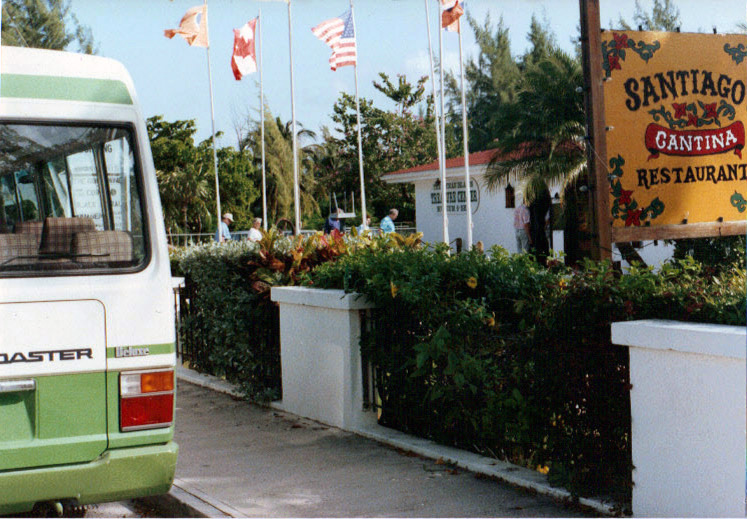 Tour buses bringing cruise ship passengers to the Treasure Museum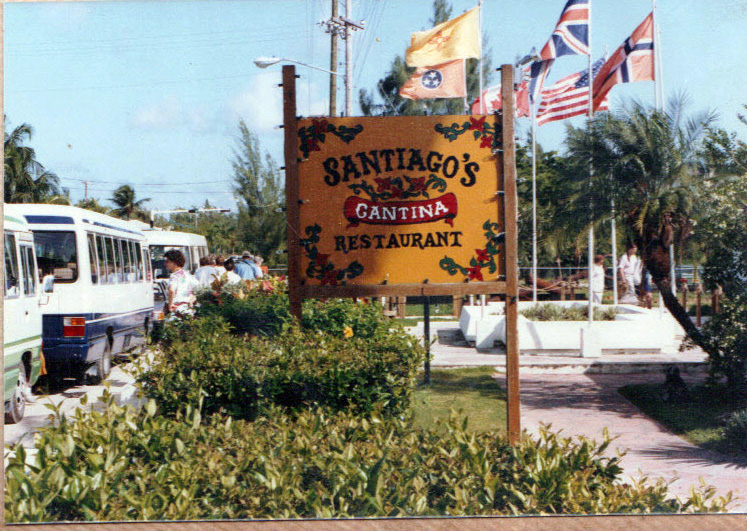 Below~Cannons and anchor recovered from various wrecks by Marex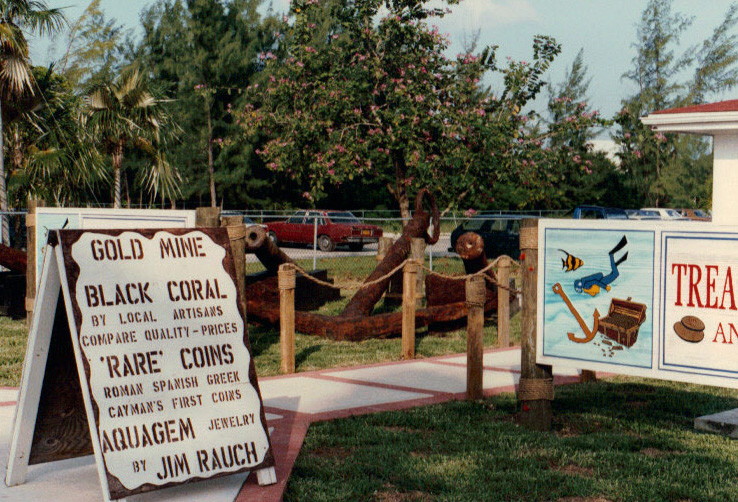 Santiago's Cantina located in building with Gold Mine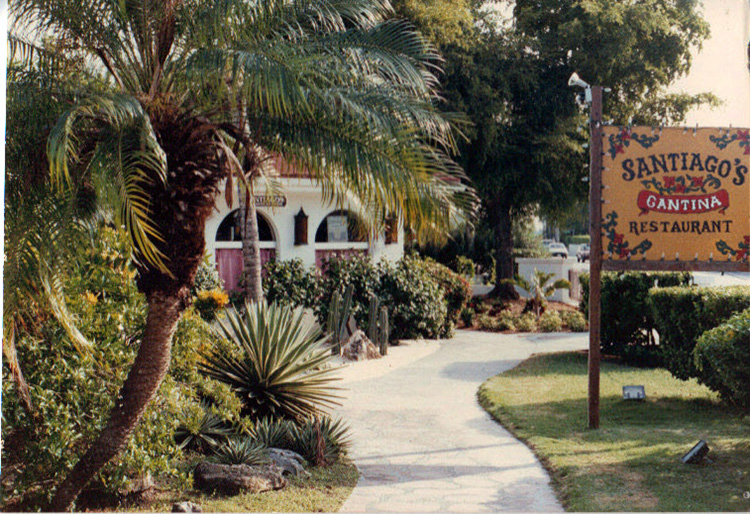 Gold Mine after departure of the Treasure Museum ~ Development by Joe Imparato in upper right of picture ~ photo damaged in Ivan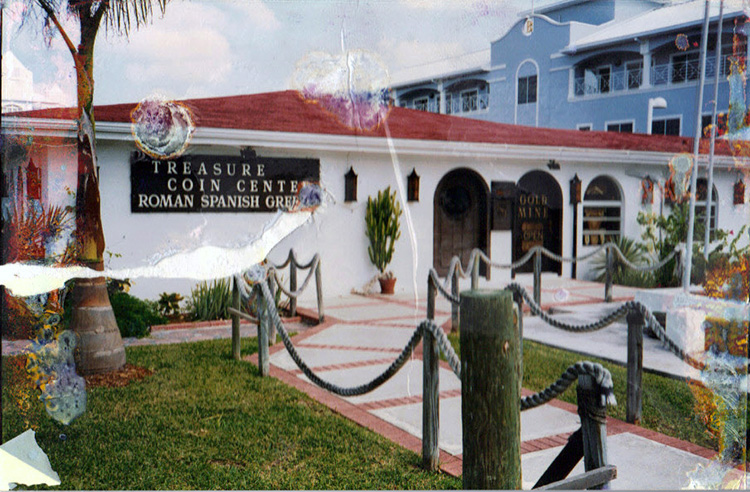 Across 7-mile Beach Road from Gold Mine (north) is entrance to Beach Club Colony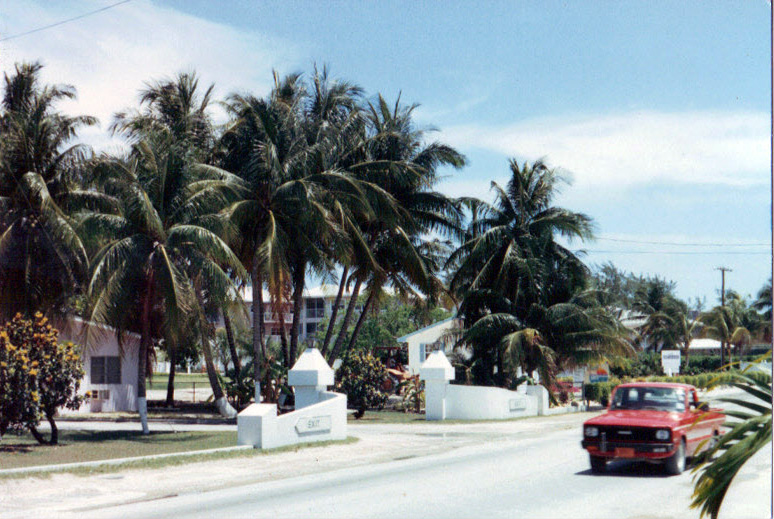 Same view as above with Hyatt Beachfront Suites under construction in center ~ Photo damage in Ivan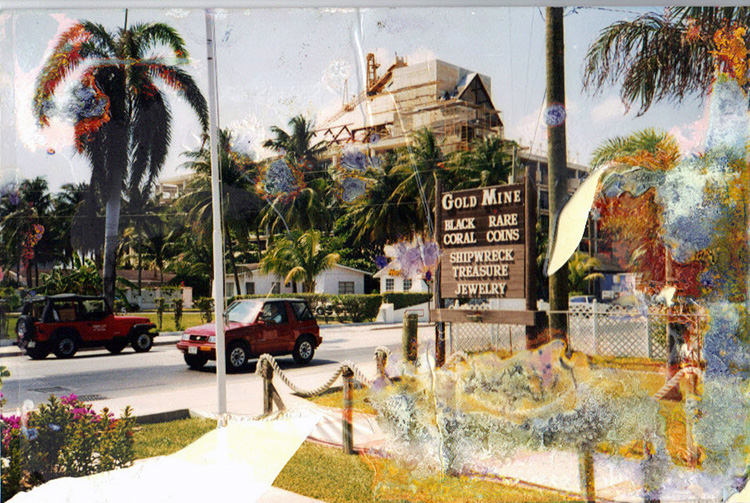 La Covia condo complex across 7-mile Beach Road (south) from Gold Mine