Original Gold Mine Seven~mile beach road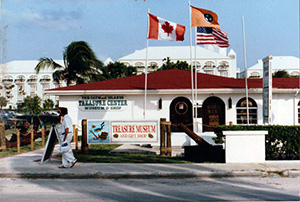 Corey Carlson managing location at Cracked Conch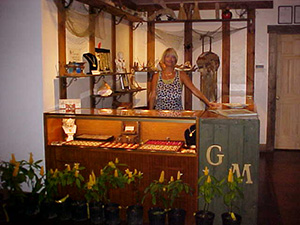 View from Internet Office West Bay location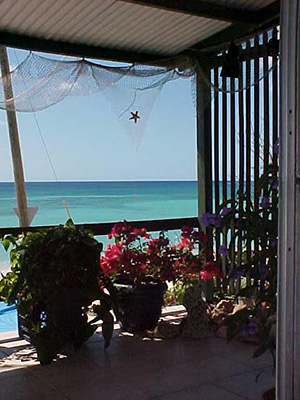 Owner Director ~ Jim Rauch
The Gold Mine Information Section
*Click on pictures to left and categories below for more pictures & historical information.
~~~~~~~~~~~~~~~~~~~~~
~Gold Mine Genesis~
The Gold Mine began *business in the "Georgetown Building" (pictured top left) in 1989. It was located in the heart of 7-mile beach in the Cayman Islands, and operated a retail business in that location from 1989 to 2000.
**This business was a continuation of the "Aquagem® Showroom" that was riginally located in the same building.
In 2000, when the lease ended at the location on Seven~mile beach, the Gold Mine moved to a retail space located in the Cracked Conch Restaurant (inside picture to left), and operated business in that location until 2004.
After Hurricane Ivan (September of 2004) the Gold Mine developed a web site, which it has maintained since. The original Internet Office was located in West Bay on 7-mile beach (view from office pictured at left).